For many families on the Hill, August is the ideal time to procreate. How do I know? Because we are going to five (yes, five) birthday parties this weekend. Birthday parties are a cornerstone of every good American family's weekend routine, but there are usually one or two– not five.
Our overloaded schedule got me thinking about a few things:
Wow, my girls are popular. It's a good thing they take after me and not their father– that guy's such a nerd.
Thank God for Amazon Prime– gotta order those birthday gifts today!
Which parents do I like best? I'll take the girls to those kids' parties and Dave can go  to the others (you've got to divide and conquer on weekends like this)
Why was everyone's kid born in May? Which led me to… they all got pregnant in August! Which led me to a long list of inappropriate names for this blog post before settling on the one you see above (Summer of '69? Dog Days of Summer?)
August is traditionally the most popular birth month, according to Life'sLittleMysteries. Maybe I should start stocking up on gifts now; August is right around the corner, you know.
Both of my kids were born in the winter, which was poor planning for several reasons: I could never find a winter coat to properly cover my pregnant belly, sometimes there's a blizzard happening while you're in labor, and planning parties in the winter in DC is hard.
Of the 5 parties this weekend, three of them are outdoors. One is at Yards Park, a really cool splash park near Nationals Stadium!  And two of the others are backyard cookouts. We've also been to birthday parties at Lincoln Park, the National Arboretum and East Potomac Park. You want to know the best thing about those parties?  Their parents didn't have to pay to have them there!
We've forked out several hundred dollars for party spots to celebrate our December and February babies.  Two of the best were at the National Building Museum and Joy of Motion Dance Studio. And we've also welcomed 50+ people into our tiny row house in years when the budget was tight.  Some Hill parents of winter babies celebrate half-birthdays instead of actual birthdays, just so they can afford a proper party.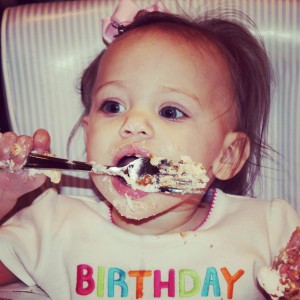 Here's what I've concluded from all of this: I messed up.
Being a December baby myself, I should have known better. If there's a next time, I'm going to do what I can to have a Spring baby. Maybe even late spring/early summer.  What do you think is the best month for a birthday?